List of Furniture Stores in El Paso TX
What is a Furniture Store?
A furniture store is a retail establishment that specializes in selling furniture, such as couches, chairs, tables, beds, dressers, and other pieces for the home and office. Furniture stores often carry a wide range of styles, materials, and prices, to cater to a variety of customers. Some furniture stores sell only new items, while others may offer a mix of new and used or vintage pieces. Many furniture stores also offer design services, where customers can work with a professional to select and coordinate the furniture for their home or office. Furniture stores can be found in shopping malls, standalone locations, or online. The purpose of a furniture store is to provide customers with a convenient and accessible place to purchase furniture to furnish their homes or offices.
List of Furniture Stores that can help you.
Household Furnitre Co.
1700 N Zaragoza Rd. STE136, El Paso, TX 79936
Mon-Sat 10AM-8PM
Sunday 12PM-5 PM
915-591-9419
householdfurniture.com

Ashley
1411 Airway Blvd. El Paso, TX 79925
Mon-Sat 10AM-9PM
Sun 12PM-8PM
915-881-1920
stores.ashleyfurniture.com
American Freight Furniture, Mattress,Appliance
11330 James Watt Dr. El Paso, TX 79936
Mon-Sat 10AM-8PM
Sunday 11AM-6PM
915-599-2222
americanfreight.com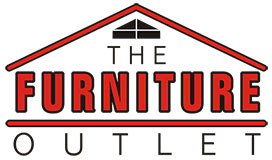 The Furniture Outlet
11165 Rojas Dr. El Paso, TX 79935
Mon-Fri 10AM-7:30PM
Sat. 10AM-6PM
Sun. 12PM-6PM
915-261-7885
thefurnitureoutletep.com
Furniture Row
11835 Gateway Blvd. W El Paso, TX 79936
Mon-Sat 10AM-8PM
Sunday 12PM-6PM
915-592-0492
furniturerow.com
National Furniture Liquidators
8600 Gateway Blvd. E El Paso, TX 79907
Mon-Fri 10AM-8PM
Sat 10AM-7PM
Sun 12PM-6PM
915-593-5200
nobodybeatshorty.com
Furniture City
7122 Gtwy Blvd. E El Paso, TX 79915
Mon-Sat 10AM-8PM
Sun 11AM-6PM
915-755-0000
furniturecityelpaso.com
Market Warehouse Furniture
6995 Market Ave. El Paso, TX 79915
Mon-Sat 11AM-6PM
Sunday 12PM-5PM
915-351-8624
marketwarehousefurniture.com
Household Furniture Clearance Store
7640 N Loop Dr. El Paso, TX 79915
Mon-Sat 10AM-7PM
915-591-9419
householdfurniture.com
iDeal Furniture
3733 Shell St. Suite D El Paso, TX 79925
Mon-Fri 10AM-6PM
915-444-9305
idealfurnitureep.com
Household Funriture Co.
700 N Zaragoza Rd. Ste A El Paso, TX 79907
Mon-Sat 10AM-8PM
Sunday 12PM-5PM
915-591-9419
householdfurniture.com
Conn's Home Plus
1971 N Zaragoza Rd. El Paso, TX 79938
Mon-Fri 10AM-9:30PM
Sat. 9AM-9:30PM
Sun. 10AM-8PM
915-261
Copenhagen Imports
6550 N Mesa St. El Paso, TX 79912
Mon-Sat 9:30AM-6PM
Sun 12PM-5PM
915-581-8897
copenhagenliving.com