List of Pest Controls in El Paso TX
What is a pest control?
Pest control refers to the regulation or management of species considered to be pests, which are often defined as organisms that cause harm to crops, plants, animals, humans, or their property. Pest control may be accomplished through chemical, biological, or physical methods, or a combination of these methods. The goal of pest control is to reduce the number of pests and to prevent further damage to crops, plants, animals, and other resources. The choice of pest control method depends on various factors such as the type of pest, its location, and the desired outcome. Pest control is an important aspect of agriculture, public health, and the preservation of biodiversity.
List of pest controls that can help you.
Pest Defense Solutions
915-264-4816
Mon-Fri 8AM-5PM
Sat. 8AM-12PM
Truly Nolan Pest & Termite
520-487-7244
Mon-Fri 6AM-10PM
Sat.&Sun. 7AM-8PM
Brant's Pest Control Service
915-487-5300
Mon-Sat 7:30AM-7PM
Mr. Raton Pest Control
12717 Cozy Prairie Ct. El Paso, TX 79938
Open 24Hrs.
915-346-7555
Villalobos Pest Control
1667 Robert Wynn St. El Paso, TX 79936
Mon-Fri 8AM-6PM
Sat. 8AM-1PM
915-591-3366
villalobospestcontrol.com
Guardian Pest Management
915-500-0159
Mon-Fri 8:30AM-5:30PM
Sat. 8:30AM-3:30PM
Destroyer Pest Control
3501 Angel Face St. El Paso, TX 79936
Mon-Fri 8AM-7PM
Sat. 8AM-5PM
915-856-7389
www.destroyerpestcontrol.com
J&M Pest Control Co.
11394 James Watt Dr. Ste. 305 El Paso, TX 79936
Mon-Fri 8AM-5PM
Sat. 8AM-3PM
915-593-5595
Spider-Man Pest Control
3844 Tierra Roca Pl. El Paso, TX 79938
915-852-8867
ATC Pest Control
11601 Pellicano Dr. C5 El Paso, TX 79936
Mon-Sun 7AM-10PM
915-594-0416
atcpest.net
Pro-Tech Pest and Lawn Management
2150 Trawood Dr. B200-1 El Paso, TX 79935
Mon-Sun 6AM-12AM
915-633-5675
www.protechpestandlawn.com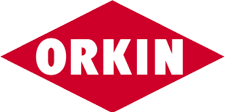 Orkin
6962 Gtwy Blvd. E El Paso, TX 79915
Mon-Sun 6AM-12AM
915-702-7944
www.orkin.com
Bug Consultants Pest Control Products
3350 Wedgewood Dr. Ste. 3 El Paso, TX 79925
Mon-Fri 8:30AM-4PM
Sat. 8AM-11AM
915-401-9431
Mosquito Authority
11125 La Quinta Pl. Ste. A El Paso, TX 79936
Mon-Fri 7AM-9PM
915-975-7472
www.mosquitoauthority.com
El Valle Pest Control
915-407-4967
Mon-Fri 8AM-7PM
Sat. 9AM-3PM
www.evpc.services
Best Pest Control
1721 Jerry Abbott St. El Paso, TX 79936
Mon-Sat 8AM-6PM
915-592-2870