List of Real Estate Appraisers in El Paso TX
What is a Real Estate Appraiser?
A real estate appraiser is a professional who determines the value of real property by evaluating factors such as location, size, age, quality of construction, and recent sales of comparable properties. They provide impartial and independent assessments of property values and their opinions are used in real estate transactions. To become an appraiser, education, training, and licensing requirements must be met.
List of Real Estate Appraiser that can help you.
Asset Real estate Services
7910 Gtwy Blvd. E El Paso, TX 79915
Mon-Fri 8AM-5PM
915-592-0233
www.assetep.com
Summus Realty
2077 N Zaragoza Rd. B203 El Paso, TX 79938
Mon-Fri 8:30AM-5PM
915-494-9069
www.summusrealty.com
RE/MAX Associates of El Paso
10910 Ben Crenshaw Dr. El Paso, TX 79935
Mon-Fri 9AM-7PM
915-594-3034
www.elpasoremax.com

El Paso Central Appraisal District
5801 Trowbridge Dr. El Paso, TX 79925
Mon-Fri 8AM-5PM
915-780-2000
www.epcad.org

Davis Appraisal Services LLC
9713 Montwood Dr. El Paso, TX 79925
Mon-Fri 9AM-5PM
915-598-2272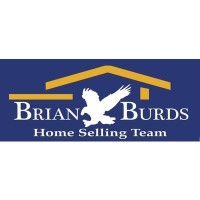 The Brian Burds Home Selling Team
134 W Castellano Dr. Unit.C El Paso, TX 79912
Mon-Sun 8AM-6PM
915-751-1500
www.brianburds.com

Money4Casa.com
915-595-0000
Mon-Sun 8AM-8PM
money4casa.com

El Paso Cash Home Buyers
2077 N Zaragoza Rd. B201 El Paso, TX 79938
Open 24Hrs.
915-229-8974
www.elpasocashhomebuyers.com

Sign M Homes
4100 Rio Bravo St. 209 El Paso, TX 79912
Mon-Fri 8AM-5PM
915-525-6540
signmhomes.com

G&R Appraisal Services
2112 Trawood Dr. #B7 El Paso, 79935
Mon-Fri 8AM-5PM
915-593-3900
www.gandrappraisalservices.com

Gayle Reid Appraisal Services Inc.
600 Sunland Park Dr. #100 El Paso, TX 79912
Mon-Fri 8AM-5PM
915-587-0982
www.talcb.texas.gov